Welcome to Kyrene Community Education Services
Providing quality programs that positively impact our community.
Join us this summer
Kids Club (incoming grades 1-6)
Preschool (3-5 year old & incoming Kindergarten)
At this time, Cerritos, Mirada and KTA Preschool sites are full. Please complete this interest list and you will be notified if spots become available.
Adventure Tours (incoming grade 4-8)
Sports Camp (incoming grades 4-8)
Summer Academy (incoming grades 1-6)
Visit Kyrene.org/SummerOptions for all summer program details.
Register today for the 2022-2023 school year
Space is limited and contracts will be approved on a first come - first served basis.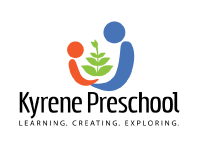 Need a child care tax statement?
Follow the
instructions
to access last year and prior year tax statements.
Looking for tax credit receipts?
Utilize the recent activity area or reference your email receipts.