Welcome to Kyrene Community Education Services
Providing quality programs that positively impact our community.
Register today for the 2022-2023 school year
Space is limited and contracts will be approved on a first come - first served basis.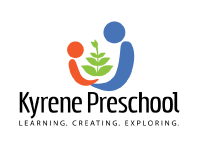 Fall 2022 Youth Enrichment Now Enrolling!
After-School Enrichment classes available Monday - Friday on your school campus!
Science, Technology, Engineering, Sports, Art, Dance, Language, and everything between!
We Are Hiring!
Be a professional role model! Be a Kyrene Club Leader!
Pay starting at $15.06/hour.
- Full and part time positions available
- Fun, collaborative team
- No nights or weekends
- Support students in your community!
Need a child care tax statement?
Follow the
instructions
to access last year and prior year tax statements.
Looking for tax credit receipts?
Utilize the recent activity area or reference your email receipts.